Note: Historian Demion Clinco's History Moments do not represent the views or opinions of Arizona Public Media or Arizona Illustrated.
Tucson is known for its picturesque desert landscape and alluring flora and fauna. But some other bright and colorful attractions have also been drawing attention for generations.
However, these are not from the natural environment: they are man-made and can be turned on and off at will.
The city has various historic neon signs that that have adorned iconic buildings and other areas. However, Demion Clinco, the president of the Tucson Historic Preservation Foundation says their future was uncertain due to a city sign code that outlawed these creations for many years.
That eventually changed thanks to a cooperative effort between several organizations who got together to help change the rules to guarantee a place for the signs.
"The Tucson City Council unanimously voted to amend the code in June 2011," Demion Clinco says.
"It is now possible for vintage signs to be reborn, restored and re-installed to delight visitors and locals, and keep alive a part of Tucson's colorful history."
Clinco says the foundation released a publication this year that informs the public about the signs in Tucson. It's called "The Neon Pueblo: A Guide to Tucson's Midcentury Vintage Advertising."
The guide is free and will be released at an event on Friday April 27th at Pima Community College's downtown campus from 6 pm to 9 pm. During this event, the Tucson Historic Preservation Foundation and PCC will flip the switch to turn on four restored neon signs.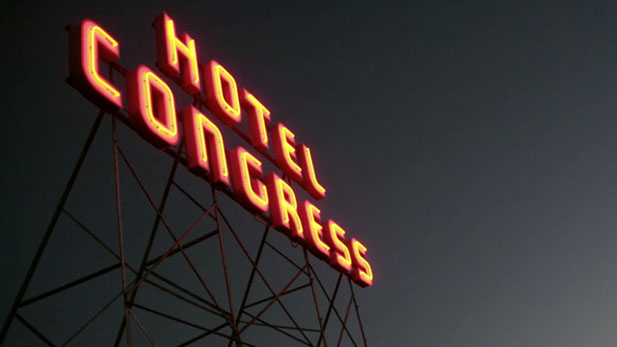 Demion Clinco talks about Tucson's history with neon signs.