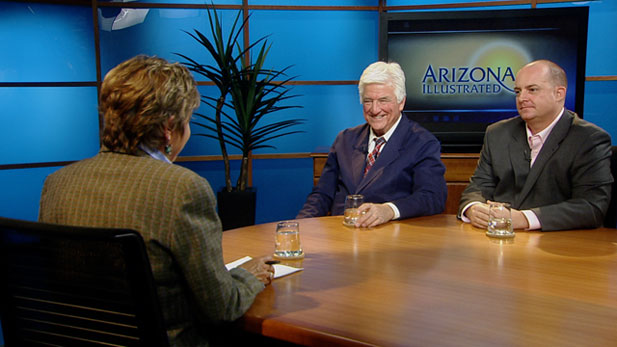 PHOTO: AZPM
Shaun McClusky and Ron Asta are both running for Tucson's mayoral seat.
Tucson Mayor Bob Walkup has announced that he will not run for another term. Now the field of those hoping to replace him is getting crowded.

Two more contenders have announced their candidacy. They are former county supervisor Ron Asta and Shaun McClusky, who has run previously for city council and was a strong opponent of raising city sales taxes in the last election. Both Republicans, they explain their reasons for running and the objectives they hope to accomplish, including making the landscape better for business and retaining young people to assume well-paying jobs.