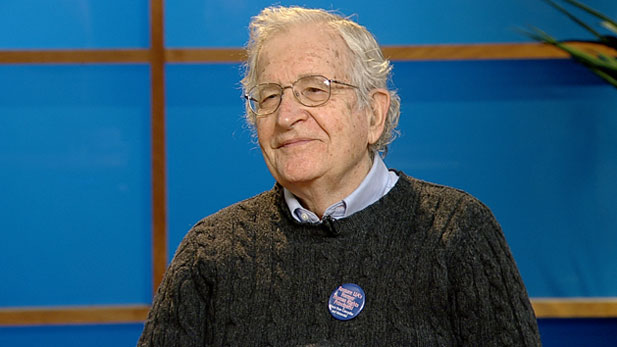 PHOTO: AZPM
MIT Emeritus Professor Noam Chomsky is on University of Arizona campus to give a series of lectures on education, linguistics and why the U of A needs to get out of certain financial investments.
Noam Chomsky is in Tucson this week to lecture at the University of Arizona.
Chomsky, a professor emeritus at Massachusetts Institute of Technology, participated in a news conference about investments Tuesday. He says the University of Arizona should divest itself of investments in Motorola and Caterpillar corporations.
"The particular issue is their role in the Israeli-occupied territories. They are both intimately involved in destruction of Palestinian villages, developing settlements, security arrangements for settlers," Chomsky says. He says that activity is in violation of security council regulations.
Chomsky is also scheduled to appear for a lecture at Centennial Hall on the University of Arizona main campus Wednesday. He says he'll discuss "fundamental questions about education," including the history and current state of public education.