The Tucson housing market is improving. Foreclosures have gone down in the last year and average sales prices are increasing, according to the latest sales data from March.
The data shows the market is seeing a "shift from a more of a buyer's market to a neutral market, which is what we need to see before we start really seeing appreciation occurring," said Cathy Erchull, president of the Tucson Association of Realtors.
The average sales price for homes in the Tucson market increased about 3 percent from February to March, according to data from the Tucson Association of Realtors' Multiple Listing Service.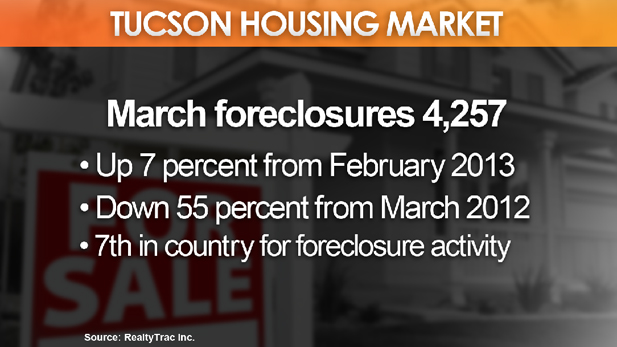 PHOTO: Robert Jaime
The likelihood of a home getting multiple offers from buyers is increasing, Erchull said, which makes the market more competitive.
While foreclosures ticked up 7 percent from February to March, they're down substantially from one year ago, according to RealtyTrac Inc.
Additionally, the average sale price went from $186,482 in February, to $191,881 in March.
Banks are changing their policies and people are able to refinance more readily.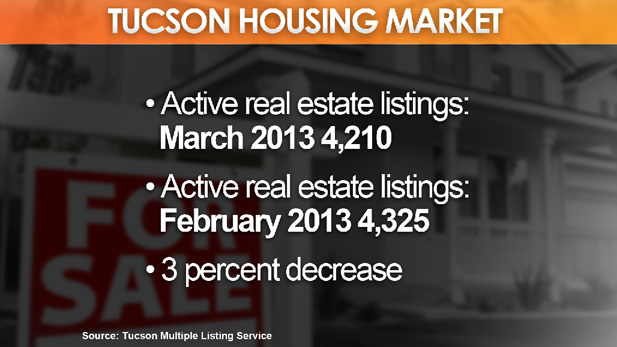 PHOTO: Robert Jaime